음. .
9월 경에 나올 꺼라고 예상되는 신형 아이팟 터치에 대한 루머가 슬슬 나옵니다.

사실 연초부터 애플 포럼에서나 애널리스트들이 카메라 탑재한다는 얘기 꺼내긴 했습니다.

잡숴 형님이 복귀하고 첫 발표 제품으로 내세우지 않을까 하는 생각도 들고..
아래 기사 보시면 소형 카메라 모듈을 대량으로 주문했다고 합니다.
많은 이들이 아이팟 터치용으로 주문한 것이 아닐까 하는 추측을 합니다.
또 2번째 기사를 보시면 신형 아이팟 터치용 케이스 디자인이 유출되었다고도 합니다.
이 업체는 늘 신형 애플 제품이 나올 때 케이스를 제공하던 업체라서 신빙성이 크다고 하는군요.
하지만 !!
전 좀 달리 생각해 보는게 아예 다른 제품에 넣을 카메라 모듈이면 좋겠다 싶네요
예전에 한참 인터넷을 달궜던 애플 타블릿 같은 제품 말이죠.
잡숴 형님의 복귀전으로 그 정도 신제품은 들고 나와줘야 하는 거 아닐까요? ㅎㅎㅎ


그나저나.. 그럼 전 아이팟 터치 바꾸는게 맞을 지

아이폰 나오면 갈아타는 게 맞을 지 고민이네요.. 흠.. 어쩌지..

1. 소형 카메라 주문 루머
Apple Puts In Huge Order for iPod Cameras?
Monday, 6th July 2009, 10:07 am
This entry needs translation. To help us and submit a translation please click here
Sources in Asia say that Apple has placed an order for a massive number of camera modules for the iPod touch, according to a Tech Crunch report.
These are inexpensive cameras, in the $10 range. And the size of the order, our source says, means they can only be used for one thing - the iPods.
The order size is supposedly so large that some people in Taiwan are speculating that Apple may be planning to put cameras in the lower end of the iPod line, too. "Everything but the Shuffle may have a camera in it soon," says our source.
With the huge success of video on the iPhone, Apple is likely looking to duplicate this success with the iPod. Coming in at a much lower price point the iPod is likely to attract many more buyers. Video and camera capabilities in addition to the iPod's obvious musical selling features could sway customers away from mini/budget camcorders.

2. 아이팟 터치용 신형 가죽 케이스 루머
Two new images of cases for the upcoming iPod Touch and iPod Nano have begun circulating. The new cases suggest that the next generation Touch and Nano will indeed include a camera.

The first image from Uxsight is listed as a "New iPod Touch 3G" with "hold for a camera in the back" and comes with the following image: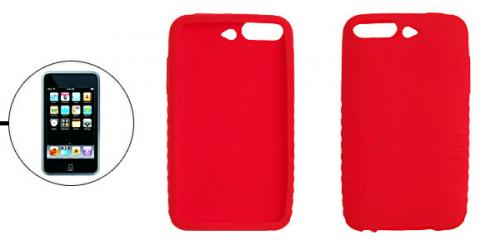 The second case design was posted on DealExtreme and shows an "iPod Nano 5" case with another hole in the back that is presumably again for the camera: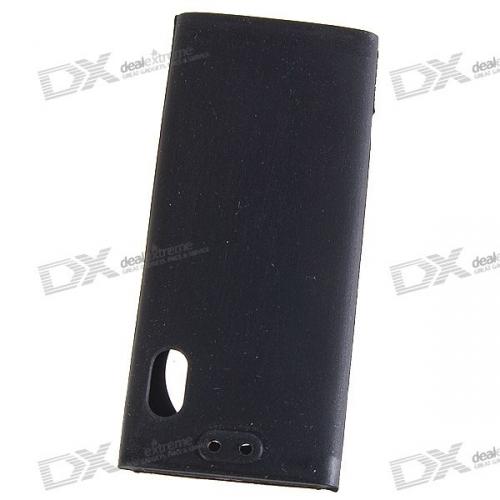 The reliability of these early case designs has been mixed in the past. While they have been accurate with the iPhone 3G design, they were also responsible for many of the iPhone Nano claims which never came true.

Still, the design of the iPod Nano's camera location is consistent with sketches provided by iLounge in May. iLounge also reported that the iPod Nano would be getting a camera with its next revision.